This year, a new edition of the Heavent Meetings trade show was held in Cannes, from March 26 to 28, 2019. The objective of this unmissable business event? Promote "face to face" meetings between key players in the events sector and French and European buyers, through meetings organized before the show. Delighted to have been able to take part in this exhibition rich in meetings, our teams give you their feedback!
How do the Heavent Meetings work?
A vast event "speed-dating" event, the Heavent Meetings enable the connection between event professionals, buyers and national and international principals from the MICE (Meeting, Incentive, Congress, Events) sector. All this in a pleasant setting reflecting the elegance and luxury of Cannes.
For optimal organization, appointments and lunches are made in advance and validated by both parties (decision-makers and exhibitors) thanks to an internet "matching" platform provided by Weyou Group. A wide range of actors (companies, event agencies and project managers) will meet with the exhibitors, an ideal ground for networking and project realization! Our expectations for these meetings? To be alert to new market trends and to find new event "nuggets" in order to provide our clients with an even more diversified offer adapted to their expectations.
The course of the exhibition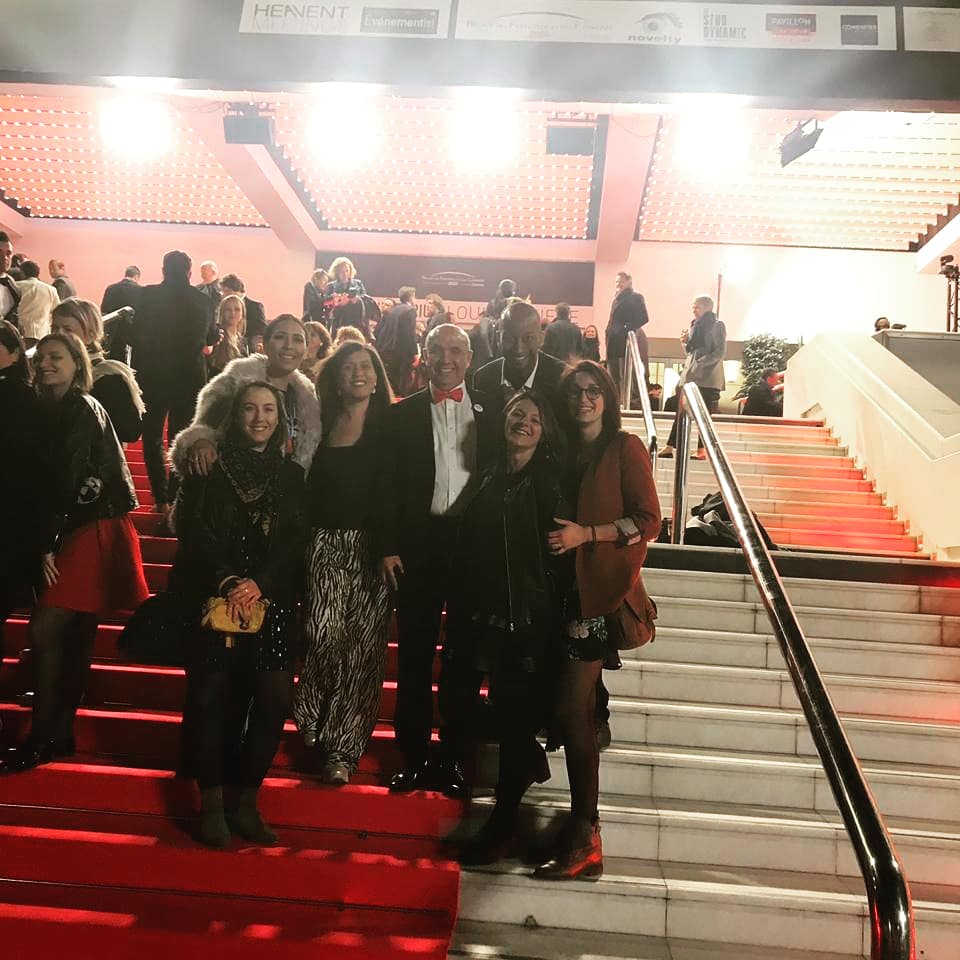 On the agenda for these three days of Heavent Meetings 2019? A great start with a welcome cocktail at the magnificent Le Majestic hotel, at the cutting edge of refinement, followed by numerous other programs spread throughout the show: cocktail parties, workshops, plenary conferences, lunches and business meetings (in a very pleasant environment, facing the sea), round tables… In order to consolidate the links established during these meetings, a networking evening was specially organized on the evening of March 27, at the magnificent Palm Beach Hotel, in a design and cosy environment.
The Heavent Awards, the highlight of the 2019 Heavent Meetings
In March 2019, we celebrated 14 years of the Heavent Awards! Each year this award
The trophy is organized to award the best events, in order to bring recognition to the work done by the key actors of the profession. The jury was composed of 18 decision makers from major companies.
And to keep the grandeur of this event, the trophies were awarded in the large auditorium of the Palais des Festivals et des Congrès. To get there, we climbed the famous steps of the Cannes Film Festival with the other participants. A moment rich in emotions.
At Autentik Events, we are proud to have been able to participate in one of the largest trade shows in Europe. Heavent Meetings allowed us to forge new links through various meetings, but also to perpetuate the relationships with our partners. We are looking forward to the 2020 edition!