At a time when the event industry is entering a chapter of renewal and dynamism, the search for atypical venues is more than ever on the agenda. In order to adapt to the new trends and to offer your collaborators an original setting, out of their traditional professional universe, to realize your company event in a museum can be a judicious choice. We explain why.
Benefit from an exceptional space designed by the greatest architects
The choice is vast in terms of museums in France. From the most majestic places like the Louvre or the Orsay Museum to the most intimate places like the Pinacothèque de Paris, each museum has its own identity, marked by the artists who have left their mark there, and a very particular architecture. It can be a vast, bright and uncluttered space or, on the contrary, a very richly decorated one, or a rather small and modest place but not without character: it all depends on the atmosphere you wish to give to your event! Whatever you choose, it will reflect your brand image as well as your personality, or at least the one you wish to transmit to your employees. We can help you to define the key message to be transmitted during this event as well as the possible objectives to be reached, by choosing for you a museum completely adapted to your desires.
Organize a private guided tour for your employees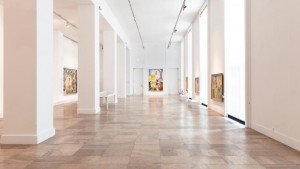 In addition to the decorative aspect of the museum, which is very important, it is also a place full of history. In one fell swoop, you can offer your participants a unique space, while at the same time offering them a completely private tour of the museum, so that they can discover every corner of it! Many museums play the game for a day/evening, even offering the possibility to integrate a catering service. Imagine yourself in a room full of prestigious paintings, a glass of champagne in hand, in the company of an exclusive guide! There are also partial privatizations of some museums, depending on the availability of the place but also the budget you can allocate to this event. In this perspective, we are able to guide you to the best option for your business.
Hold your event in a private hotel
Many museums are housed in exceptional private mansions, whose architecture is already extremely refined. In the capital in particular, there are several museums that were once the homes of the Parisian bourgeoisie. One can thus stroll between the sculptures, tapestries, art objects from various eras and even sometimes the ballrooms where prestigious banquets were organized. Nothing like it if you want to organize an event where luxury and elegance are the watchwords. In order to carry out this type of project, do not hesitate to rely on our expertise in this field!
As connoisseurs of the event industry and of the various exceptional venues associated with it, we can assist you in your search for a unique and time-honored venue, such as a museum.