The company seminar is not only informative. It also serves to motivate your employees and meet certain professional objectives. Conferences are an excellent vehicle for this. Whether it's to manage an internal crisis, foster a team-building spirit or boost morale, corporate conferences are a key tool for your employees. Our event professionals tell you more.
Crisis management in companies: focus on team building in conferences
Your professional structure can experience a crisis for different reasons: disagreement among employees, lowering of objectives, managerial difficulties… One of the first steps to solve this problem is communication. It is by sharing the difficulties encountered that we begin to provide answers. This type of exchange can sometimes take the form of an immersive conference, where your employees are put in a situation where they face their difficulties.
Thus, the participants are led to live a group experience, based on a fictitious crisis. Everyone must then find appropriate solutions and a way to put an end to it, by agreeing on the proposed solutions.
The objective of this type of conference?
– Make your employees aware of crisis situations and their various impacts;
– To help the actors of the company to question themselves and exchange on their difficulties;
– Encourage your teams to work together by exercising their creativity;
– Give your employees the resources they need to deal with stressful situations;
– Encourage participants to "debrief" and receive criticism and feedback from an outside speaker.
Note: this exercise can be adapted to your company's sector of activity. With this in mind, we can help you find the right conference for your professional sector and the issues you face
Motivating your teams: focus on a collaborative conference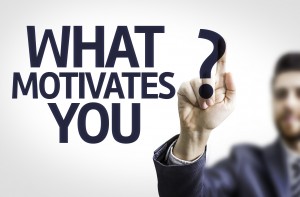 In the case of a slowdown in the company, of newcomers who are still unfamiliar with their professional environment or of employees who are not inclined to work in groups, the collaborative conference can be an excellent tool for bringing people together. It will be a conference involving all the participants through exchanges, role plays, workshops, etc. to strengthen the confidence of your teams and their sense of belonging to their structure.
There are many conferences that allow your employees to fully adhere to the corporate culture. In order to achieve this, it is ideal to prioritize conferences that will encourage participants to step out of their usual comfort zone in order to see their workplace in a whole new light. The conference should therefore be fun and educational in order to combine the notion of pleasure with work. Our event specialists can help you find a collaborative conference that is appropriate for your core business and the different profiles of participants.
Instill optimism in your employees
If the conference is an excellent motivational tool for your employees, it is also necessary to think about its format, i.e. the place where it will be organized, the duration, the planned animations, etc. One of the professional goals of a conference is to provide participants with a new setting, allowing them to both disconnect and adopt a more positive attitude towards their work. To do so, do not hesitate to conduct a survey beforehand on the affinities of your teams (for example through a questionnaire or a survey) in order to propose a conference that is the most adapted possible. Your employees will then have the feeling of evolving within a more familiar universe and of being better understood within their professional environment. Thanks to our knowledge of the event industry and of the various existing venues and services for the organization of a conference, we can help you find an appropriate format for your seminar.
Creating motivation through immersion: using artificial intelligence
In the age of new technologies, more and more conferences are being equipped with artificial intelligence-based facilities. In addition to their entertaining and futuristic nature, they are excellent tools to reinforce team spirit and motivation in companies. Virtual reality, for example, allows you to immerse your collaborators in a world that is more real than life and to make them live a common adventure in the form of a game or simply an exploration.
Some conferences are also adding other sensory experiences based on touch and smell to their artificial intelligence devices, in order to increase the immersive aspect of their activities. At the same time, this kind of device is an ideal way to bring your employees together and make them participate in a fun and unusual group experience.
The ultimate goal is, once again, the federation. Let's not forget that the strength of the group is an excellent vector for success in business!
You wish to organize a conference for your employees in the image of your structure and decorated with original and playful activities within your seminar? Autentik Events offers you its expertise in this field by guiding you in the implementation of this type of service. Do not hesitate to contact us!