When the weather is nice, companies prefer to hold their events in the open air, in order to offer their employees a pleasant setting, while taking advantage of the weather. Our teams give you their advice on where to go during the summer season.
The rooftop, a great classic of the summer event
The reputation of the rooftop is well established: this venue is prized by event organizers for its unusual setting, overlooking the city or nature, and its often very design and/or trendy architecture. Nevertheless, it is advisable to anticipate well when booking this type of rental. Some rooftops are very intimate and are more suitable for small events, while others are reserved for large-scale corporate parties. Also think about the type of decoration you want to go for: green rooftop, contemporary, bohemian, uncluttered… You should also know that the most popular rooftops (e.g. rooftop with a view of the Eiffel Tower) are booked up well in advance. The organization will therefore be essential! As such, we can guide you to the most suitable rooftop for your summer event and offer you different choices of venues.
Private gardens, for a natural setting in the city
You are organizing your summer event in the city but would like to take advantage of the beautiful season to offer a little greenery to your collaborators? However, there are many gardens that can be totally or partially privatized, offering a very pleasant vegetal environment. On occasion, you can install all kinds of facilities and integrate services specific to your event (catering, concert, show …). Once again, anticipation will be your best ally: the most famous gardens are crowded in summer, so it is advisable to book in advance. Also remember to provide a back-up in case of bad weather. In addition to the tent, which is a little more modest, you can also choose gardens that offer the possibility of benefiting from the interior in case of rain. Some private hotels offer this option.
Team building in the middle of nature, for a most unusual event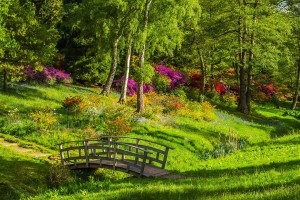 In addition to urban locations, there is also the possibility of holding your event in a more natural setting. The ideal season for this type of professional project is of course summer, because the weather plays in our favor. Orienteering in the middle of the forest, kayaking on a lake in the Paris region, a life-size treasure hunt, a survival course… Nature has many surprises in store for us. It is also an opportunity to offer your employees an unusual and new environment, to get them out of their work environment and minimize stress.
At Autentik Events, we are at your disposal to help you orient your event according to the season and your requirements. As specialists in custom-made solutions, we adapt to your project, not the other way around!