One would have thought that containment had taken over corporate events and team building. But the power of digitalization has allowed to decompartmentalize spaces and unite in one place participants scattered across a city or even the whole country. We have selected for you a dozen live animations to maintain team cohesion despite the distance.
1. Virtual yoga to find yourself in total relaxation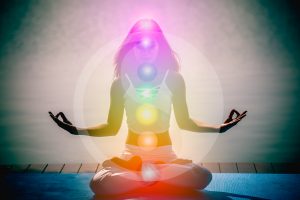 Isolation and confinement within four walls are a source of stress. To decompartmentalize employees, a virtual yoga class is both a way to bring them together in one space and to rid the body and mind of accumulated tension. Between the different postures to be executed, it is possible to discuss to exchange news.
2. The healthy cooking workshop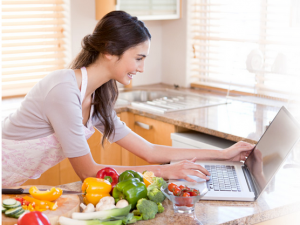 In confinement, eating well maintains well-being. To make cooking also beneficial for team building, a cooking workshop can be organized on the model of some TV shows where people get together. An animator will serve as a relay to put forward the video when the time comes. We bet on healthy cooking to help everyone keep fit and healthy.
3. The weekend aperitif
Very popular with friends, the lock-in aperitif can also be scheduled with colleagues to end the week on a positive note. Apps like Houseparty are suitable for these informal, but essential, gatherings for socialization and cohesion.
4. A digital mosaic
Zoom, Google Meet, Messenger Rooms by Facebook, Adobe Connect… These are all applications for a digital mosaic. In other words, all the faces of the participants are displayed in a mosaic on the screen. It is therefore quite possible to organize a meeting with the advantage of seeing each other. The digital mosaic is suitable for telecommuting, but also for a more informal context.
5. A movie night
Streaming networks are innovating in this time of confinement to offer their audience a social experience for watching movies. For an efficient team building, we can for example make a survey of the movie to watch together at the same time and then follow it up with a session of sharing impressions, etc.
6. The team quiz challenge
The idea is to create quizzes to have fun and learn at the same time. The themes are also very varied: cinema, history, pop culture, etc.
7. Expert-led webinars
Webinar comes from two words, web and seminar. The power of today's tools allows for great interactivity between the expert leading the session and the various participants. In addition to training sessions, you can call on specialists who cover areas as varied as cooking, sports or music to give everyone the opportunity to broaden their horizons.
8. Karaoke with colleagues
The distance and comfort of home can be used to overcome shyness and reveal the social potential of employees. By organizing a live karaoke, it is easy to install the good mood. It is advisable to choose timeless songs, known to all and easy to sing to ensure the success of the event.
9. The random chat
Just like in front of the coffee machine where we meet colleagues we know well or less well, a random chat allows us to find the atmosphere of the company and cultivate unity. The idea is to share a coffee or tea and chat for a few minutes a day. A software will be in charge of organizing these random appointments.
10. Virtual team buildings
The treasure hunt is a must for team building activities. Thanks to the digital and interactive maps available online, it is possible to organize in containment. Other animations are also available virtually, such as drawings to guess, improvisation challenges…
Autentik Events can help you to find other animations in period of confinement to federate the remote participants and maintain a good communication in your team.