An unprecedented health crisis, the coronavirus has had a major impact on many sectors of the economy. Yet very dynamic, our event sector is particularly concerned and affected by Covid-19. Across Europe and the world, major trade shows, incentives and other corporate events have been cancelled or at least postponed indefinitely for many months. In addition to the organizers, the various providers are also affected.
An undeniable economic impact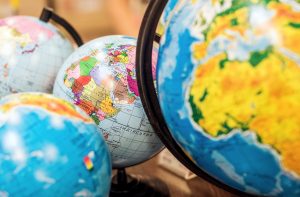 This health crisis and the containment put in place worldwide have succeeded in paralyzing the global economy. The event industry is no exception. Theorganization of gatherings, meetings and gather ings is the core business of the sector.
Since March, no seminar, team building or incentive activity could be held. The sector employs more than 300,000 people, the vast majority of whom are SMEs. 70% of the sector has decided to make use of the partial unemployment scheme set up by the State and just under 20% of companies have even decided to reduce their workforce.
Many professions affected by cancellations or postponements
Event agencies are not the only ones affected by the coronavirus crisis. The actors involved in the long chain of organization are also concerned. This has an impact on the places where seminars are held. Caterers and restaurateurs, logisticians and decorators, but also freelancers, are also. Incentive travel, a growing part of global tourism, is seeing its numbers plummet due to the closure of hotels and host sites.
Despite the announcement of the phased decommissioning, the staff invested in preparing and hosting corporate events still have no visibility on their future in 2020. Indeed, no date has yet been announced by the government for the sector. Until today, it is therefore impossible to quantify the losses caused by the health crisis.
Digitalization to the rescue of the sector
Even if it cannot absorb the colossal loss caused by the coronavirus, the digitalization of the event industry offers an alternative to companies. At Autentik Events, we have harnessed the power of the Internet to create fully dematerialized events. Everyone at home can take part in a virtual seminar or team building activities. We create for you, remotely, a customized program that takes into account your expectations of corporate cohesion and the constraints related to containment. We choose the right tools to make the exchange as smooth as possible.
You can already prepare for the post-confinement period by involving your employees in the preparation of an upcoming seminar or other company event for a warm reunion. Some habits will now be modified by the crisis. They will therefore have to be taken into account for the upcoming implementation of the organization. For the first few months after returning to work, it will be important to continue to use barrier measures to protect yourself, including hand sanitization.