Promote your products or services by setting up a concept store! This marketing concept relies on originality to highlight a philosophy, a lifestyle and a unique vision. This type of outlet is conducive to the organization of a corporate event.
The concept store: promoting your brand in a different way
The concept store is more than just a store where several series of products are displayed to potential customers. He redefines the idea of sales and promotion by creating an extraordinary universe. The key is to stand out by offering a unique experience to customers. You should therefore start with a strong theme or a combination of offbeat themes that will help you stand out.
The success of a concept store depends largely on your creative ability. Each element of the decoration, from the smallest painting to the largest piece of furniture, must be in the right place and in adequacy with the philosophy conveyed. From the outside, the unique place you've created must make a lasting impression and allow your brand to be remembered by passers-by.
Create a concept store for your corporate events!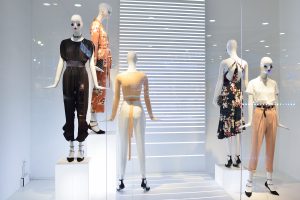 Make your concept store idea a business card for your brand. Create one for your corporate events. You can reward your most loyal customers or organize strategic meetings with your partners. Far from the austere setting of offices, the concept store has the advantage of immersing your guests in the universe you have envisioned, where the products come to life and are ideally displayed. Between two events, your personalized space will be a major asset for your daily commercial actions.
Before you launch, do a market study and a comparative study to know if the concept store you imagine is really innovative or has already been used. Then determine if its location is compatible with the visual appearance of your commercial space. Preferably, run a digital simulation to get a preview of the rendering and to be able to modify the details (or even the design) if necessary.
The secret of a successful concept store: being trendy and surprising
For a concept store to be successful, it has to be in tune with the times while offering customers the opportunity to be dazzled. For example, you can put forward the ecological spirit to seduce customers who are more and more concerned about the future of the planet. In this case, favor the spirit of recovery for the interior design. You can import one or more cultures to emphasize the cosmopolitan character of your products. You also have the possibility to create a concept store that reproduces the particular atmosphere of a decade.
Focus on design, install a restaurant area or a playground. The objective is to retain the customer. You can also include workshops (cooking, make-up, decoration…) to make your space more dynamic and distinguish you from your competitors.
Autentik Events helps you to set up a concept store in harmony with your brand image and adapted to the hosting of your corporate events.