At a time of climate change and CSR policy more and more present in companies, it has become essential to integrate an eco-responsible approach to its event. But contrary to popular belief, there are several advantages to organizing an eco-friendly event. Here are some examples.
Convey a committed image of your company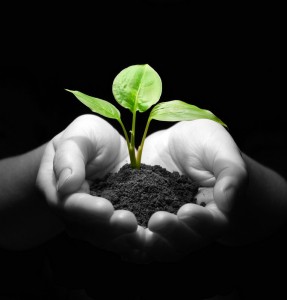 By organizing an eco-responsible event, you place yourself among the many actors of change dedicated to limiting their environmental impact. A growing number of brands are communicating their desire to help slow climate change through sustainable actions. The trend is therefore to go green within companies. By positioning yourself at the heart of this trend, you are both actively participating in the well-being of the planet while conveying a committed image, a message that is increasingly appreciated throughout the world. In this perspective, social networks will be your first ally! When you organize this type of event, do not hesitate to communicate before and after the event about its content. In one fell swoop, this can potentially lead other structures to take example on your actions, and thus be considered as an influencer on the market. Our specialists can guide you in the realization of this type of ecoresponsible event and its communication.
Optimize your costs
Eco-responsible events mean potential savings. Low impact events are good for the environment and good for your event budget. Thus, by reducing transportation, waste, energy consumption and by favoring the use of recycled materials during your event, you participate in reducing your carbon impact as well as lowering your costs! The idea being obviously to realize this type of event without losing quality. In this perspective, our teams can advise you on the best strategies to adopt to organize a successful eco-responsible event.
Educate your employees
Many professionals will tell you that it is sometimes very complicated to make employees aware of a CSR strategy. Sorting, recycling, composting, printing reduction or carpooling are all actions that are not always intuitive for employees. Hence the usefulness of organizing an eco-responsible event in order to accompany your employees in this direction. There are speakers specialized in change management who can offer awareness workshops and conferences to convey the message to your employees and help them adopt the right reflexes. As specialists in the event industry, we have a network of professionals who can help you in this regard.
At Autentik Events, we believe that it is time to integrate events into an eco-responsible approach. In fact, we accompany many professionals in this direction through immersive and fun activities but also educational to help different companies adapt to change effectively.