The entire Autentik Events team wishes you all the best for 2019!
On this occasion, have you decided to focus your good resolutions on an event strategy for your company? The organization of events generates many benefits for a company, at different levels (employees, productivity, visibility, etc.). To help you with this new initiative, here is a short summary of 2019 event trends, as well as some ideas for strategies to put in place in this context.
#Tip n°1: Switch to the design sprint, THE method to organize your events

Many companies make the mistake of organizing an event by setting only an internal objective for their organization.
It is important to see the organization of your event as a whole, targeting both your company and a certain audience. For example, if you want to give visibility to your brand and therefore bring together as many people as possible at your event, but your customer relationship is part of an exclusive and privileged setting, your evening will probably not have the expected result.
This is precisely where the design sprint method comes in, helping you to better understand your target and propose a certain type of event adapted to your listeners. Actions will thus be put in place to match the desires of your audience (whether it is your internal employees or external clients) and the objectives of your firm.
During this period of definition of strategic needs, the place, the duration and the various services (and possible interventions) of your event will be defined, as well as their repercussions.
Do you need support to set up this type of targeting? At Autentik Events, we offer you our know-how in this area, to guarantee the success of your event!
#Tip #2: Get out of the "classic conference" format
Organizing an event in the form of a conference can sometimes be considered too time-consuming and tedious for some employees. In 2019, it's time for flexibility. In other words, lighten this format a little by favoring targeted and concise speeches, and preferably in a pleasant environment, to motivate your employees. Brunches, breakfasts or afterwork are highly recommended.
And why not create a more interactive format? Rather than bringing in a speaker in front of a passive audience, consider organizing workshops, round tables and other more motivating environments for your employees. Collaborative is the key word for this new year.
Because organizing this type of event is quite innovative and potentially complex to set up, do not hesitate to call on our Autentik Events experts.
#Tip #3: Bet on disconnection
The 2019 event is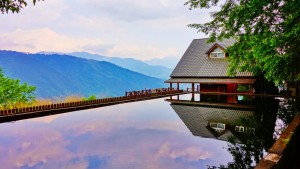 based on both digital disconnection and human reconnection. We are now talking about "digital detox". Given the hyper-digitalization of the company constantly forcing your employees to stay connected to their screens, and to be reactive, it may be wise to invite them to unplug, in order to avoid burn-out. Especially since this hyper-connection also manifests in their personal life. They therefore rarely have the opportunity to abandon the digital world.
There are now a good number of events focused on "digital free", particularly through experiences in nature and well-being. Our event specialists can tell you more.
As you will have understood, 2019 is starting a new eventful chapter: that of change, intended to break your routine and establish new, more productive bases focused on the well-being of your business. Do not hesitate to contact us for more information !