Autentik Events is a company that relies on innovation and creativity to bring added value to your corporate events, seminars and team buildings. Our commitment to solidarity guides each of our productions, both in terms of human and environmental issues.
Autentik Events' CSR commitments
As much as possible, we favor reusable or recyclable materials and tools to minimize the organization's carbon footprint. In addition, we also focus on the use of energy-efficient appliances. For each event, we take care to choose providers who act in favor of sustainable development and the environment.
Autentik Events also militates in favor of the eco-responsibility of everyone. This commitment applies as an actor in the field of ephemera. Purchases must be responsible and prioritize short circuits. Thus, we highlight the know-how of local providers. For the catering, seasonal products are preferred. In the areas where seminars and corporate events take place, an effort is made to sort waste.
The choice of location is essential to minimize CO2 emissions. Whenever possible, the site should be accessible by public transportation. Otherwise, carpooling among participants is encouraged.
Event programs in line with solidarity commitments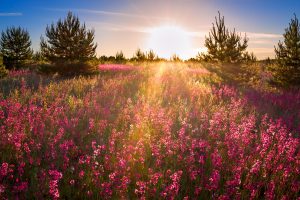 More and more of our clients are opting today for seminars or incentives in places close to nature. In addition to offering participants an original and soothing setting, this choice allows everyone to learn about respect for the environment and to transmit the company's values to its employees. With this in mind, joint actions are set up. We exchange the usual disposable plastic bottles for a reusable water bottle. We favor hiking and biking to emit less CO2. Autentik Events helps you to set up a personalized organization that takes into account environmental issues.
Thematic events can be specifically organized around sustainable development and respect for the environment. It's a fun and friendly way to share a moment with. A gardening workshop in your premises could be the opportunity to green your interior. Turn accessible rooftops into a community garden. The harvested products will contribute to supply the restaurant or the company canteen. Also think about the recuperation workshops. This will showcase the waste produced during the event. Rely on our experience in the sustainable management of corporate events to organize seminars in line with your committed image.