The realization of an event requires meticulous organization. And even though your programming has been done in great detail, you are never safe from the unexpected. Our event professionals bring you their expert advice on how to manage the little glitches during an event.
Make the retroplanning of your event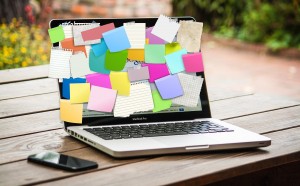 To minimize the risk of unforeseen events, you must determine all the steps of your event and make sure that they follow a precise schedule. Detailing the planning of your event will allow you, on the one hand, not to forget a service (or even a provider) and, on the other hand, to set adequate deadlines. This last element is very important in order to avoid time overruns (a performance that overlaps with another one may completely change the course of your event) and therefore needs to be carefully examined. Therefore, it is highly recommended that you start your retroplanning as soon as possible in order to have time to go through all the details of your seminar/company event/conference with a fine-tooth comb. In this respect, we can assist you in the design of a reliable and thorough backward planning.
Always have a plan B
While it is impossible to anticipate every contingency, it is possible to provide a safety net. For various reasons (transportation problems, lack of personnel, overbooking, etc.), your event may not take place as you wished. But that doesn't necessarily mean that the whole program is ruined! For example, you may want to book another accommodation as a safety precaution on the first night, arrange for a second provider in case of absence, and other things that will give you a spare tire in case of unforeseen circumstances. Of course, it is not a question of programming a second event in parallel, but simply of putting the finger on the indispensable elements of your event that deserve a plan B (transportation and eventual lodging being among the pillars). With our knowledge of the business, we can help you to set up alternative situations.
Learn to accept the unexpected
If, despite all the precautions taken, your event is subject to an unforeseen event on the big day, the best attitude is to accept it, in order to be able to manage it in the calmest possible way. By letting your emotions in too much, you are very likely to lose control and give in to panic. As an organizer, it is important that you maintain an image of self-control with your team. On the other hand, hot reactions are generally not very productive in finding alternatives. It is best to take a step back from the situation in order to be able to respond appropriately. In addition, a good organizer is also a person who knows how to adapt to different types of situations and bounce back when the time comes: try to see how this new situation can bring you an opportunity. Sometimes, when changing course, it turns out that the second option was even better than the first. Your employees will remember that you are able to adapt to change and unite the troops, even in the most difficult moments. The key to a good manager!
But because there comes a time when you have to ask for help, we can assist you in this step and offer you appropriate solutions. By telling us about your project, we can help you to better understand it and bring you an outside view as well as a timely response, thanks to our knowledge of the business. Do not hesitate to contact us!